Digital Dentures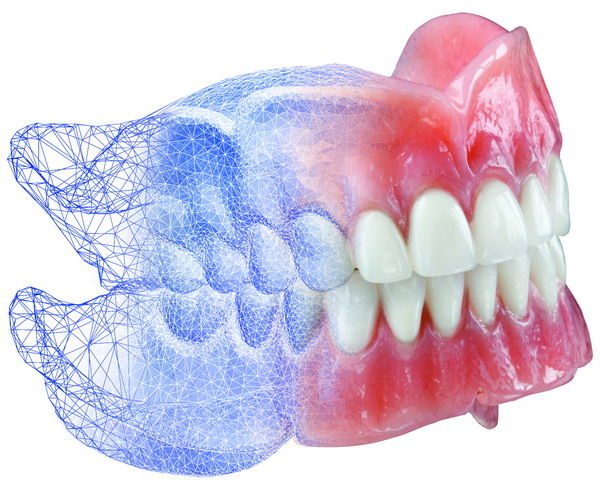 Thanks to high performance progress, it is now possible to proceed to the design and fabrication of complete dentures by computer (digital dentures) offering an unrivalled esthetic and acuracy in the fit.
This way of fabrication is revolutionizing the world of dentistry. Our dentures are for people who currently wear upper and/or lower complete dentures and for people who need to have all their upper and/or lower teeth extracted. Discover the five benefits of our digital dentures below:
1. Ultra-precise dentures in fewer appointments (usually 2 appointments)
2. An exceptional precision
3. An exclusive esthetic design software
4. A processing technology for superior resistance
5. Your dentures' digital register for life (in case of loss or damage)


To learn more about conventional dentures like digital dentures, complete conventional dentures and partial removable dentures, contact us for a free consultation or registrer you to the next free information sessions.