Your dental clinic in Montreal - Complete Rehabilitation Service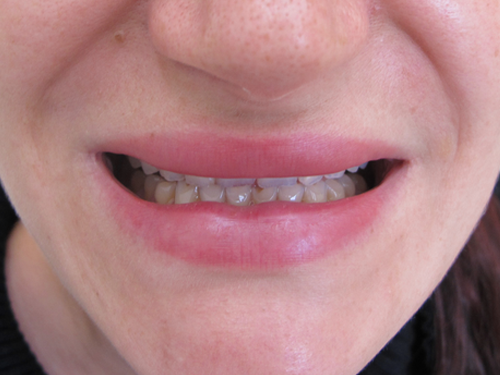 This patient suffers from bruxism (teeth grinding).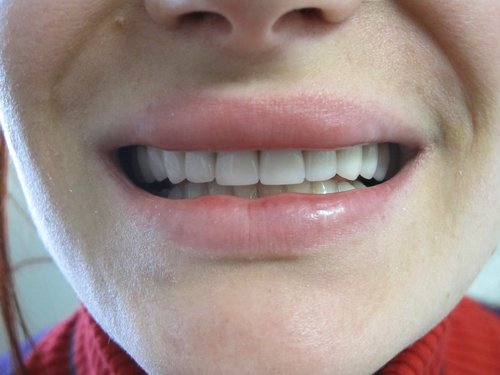 We have placed crowns on all upper teeth She now wears a mouthpiece when sleeping to protect her crowns and a recurrent wear.
Complete teeth and mouth rehabilitation is designed according to the patients' needs and desires.
The first step in dental rehabilitation consists of targeting and detecting the patient's oral problems. The consultation with the patient allows the general dentist to identify and understand the patient's needs and desires. Then, the dentist can suggest different rehabilitation options to the patient, with the various treatments offered, allowing him to make the right choice.
Generally a complete rehabilitation meets several needs such as:
Misaligned teeth
Lacking teeth
Chewing problems
Gum problems
Muscle pains
Headaches
Teeth wear
This list of needs is not exhaustive. Each case is unique. In view of our general dentistry and implant dentistry services, it is possible to answer the majority of the needs. For a full mouth and teeth evaluation, please contact our dental clinic.