Dental crown
A dental cown in meant to be a restorative measure for worn out teeth or large fillings and decay. It may also be considered in dental esthetics or cosmetic dentistry to improve or restore the smile. Our practice in Montreal has state of the art dental equipment to offer dental crowns that will provide the smile of your dreams. Our dentists in Montreal are at your disposal if you wish to obtain more information about dental crowns.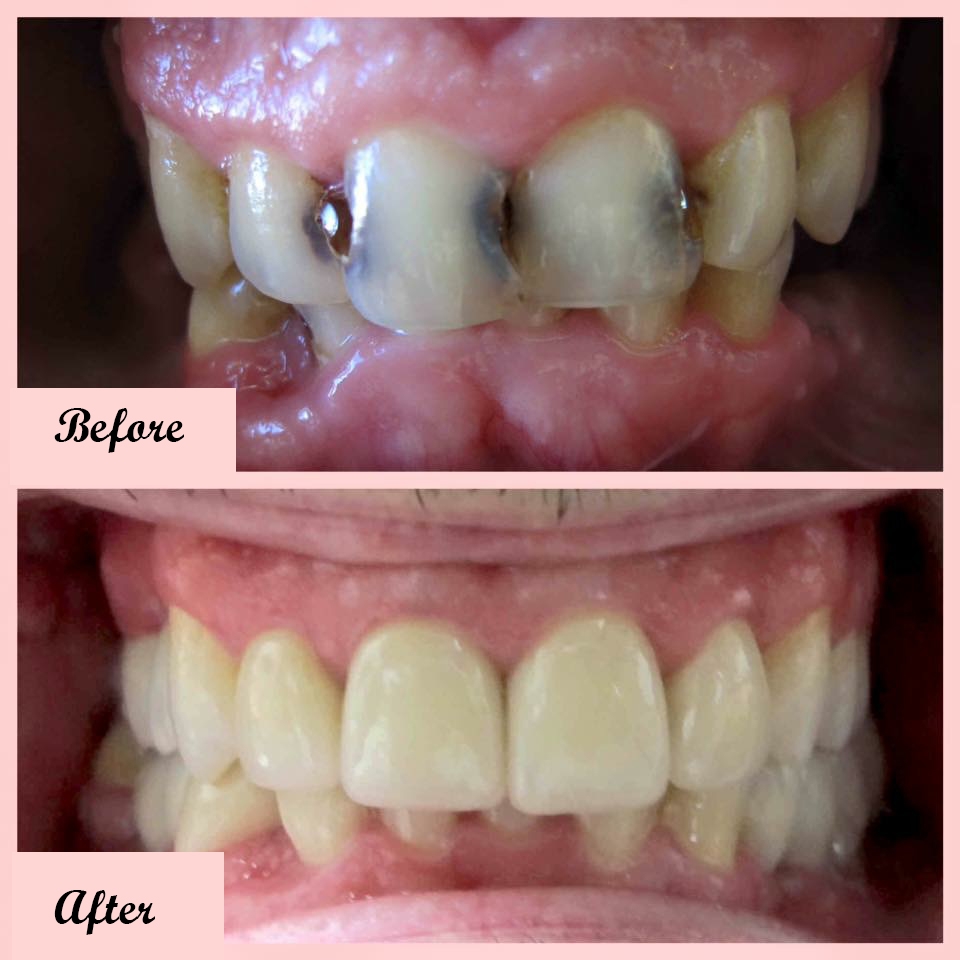 This patient had many cosmetic dentistry treatments including dental crowns.
ABOUT CENTRE D'IMPLANTOLOGIE MONTRÉAL-ROSEMONT
Combining nearly 30 years of experience in implantology, The dental clinic Montreal-Rosemont offer you excellent services and care in dental implants and general dentistry. For informations about dental bridge, rooth canal, wisdom teeth extraction and more, register you to one of our free information session or you can make an appointment for a free consultation.